No smile left upside down.
Traditionally, orthodontic care has been expensive and inconvenient. And that's nothing to smile about. At Smiley Face, we aim to change all that. Our Orlando clear braces cost 60% less than the other guys, and you'll see results in 12 months or less. Guaranteed.
To us, your smile

is priceless.
Which is why we charge 60% less. Not only that, we offer a flat fee with pricing as transparent as clear aligners. And to make you smile even more, we accept most insurances and Florida Medicaid.
No hidden fees.
No gimmicks.
No joking around.
Financing option of $123 a month.

Clear aligners for $1999.

Braces $2998.

With great music, interactive games, professional recording studios, and two unbelievable, futuristic photo booths – you can't help but smile while we make your smile unforgettable. In fact, it's so fun here, consider this an open invitation for your whole family to come along to the best orthodontist in Orlando.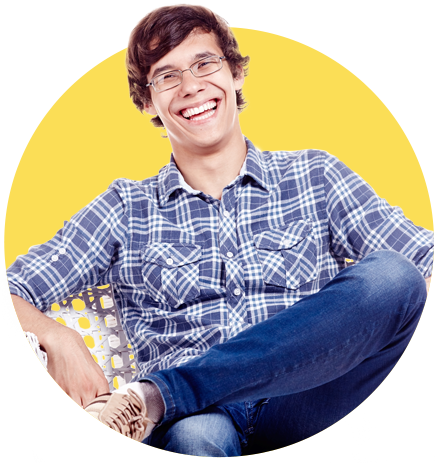 Consultations from
your couch
Yep, that's right. Smiley Face offers home consultations to anyone looking for a better smile. Here's how to get a free home consultation with our Orlando FL orthodontists:
Take 3 photos of your smile (Front View, Right Side View, Left Side View)
Text them to us at (407) 723-0060
Get your results from Dr. Burris in 24 hours or less