The Best Orthodontists Offer Affordable Braces For All Ages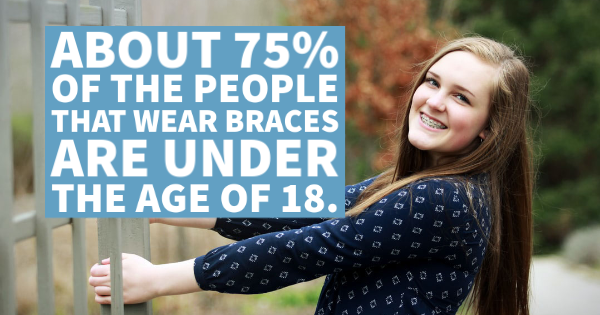 22 June

The best orthodontists offer affordable braces. If you have an oral condition that can be corrected with braces you should know that the best orthodontists will provide you with affordable braces options.
Braces Orlando patients have discovered can be affordable when you visit the best orthodontists Orlando has to offer. Whether it is braces of kids, braces for teens or braces for adults there is an option that will fit nicely in your budget.
What is Keeping You From Getting Braces?
About 75% of the people that wear braces are under the age of 18, which means that 25% of the brace wearing population are adults. A lot more adults can benefit from braces but they typically do not pursue the option because they fear the cost of braces.
The cost of braces is not cost-prohibitive when you are a patient of the best orthodontist. Your oral health is important to your overall health and having an affordable option can ensure that you do not have to worry about the cost.
You Do Not Have to Sacrifice Your Quality of Care
Don't make the mistake of thinking that you or your family will have to sacrifice the quality of care to get the support of the best orthodontists and get the braces that you need. The right orthodontic practice will be committed to providing the top in care while keeping costs affordable.
Quality care and affordability can go hand in hand when you choose the best orthodontists. You deserve to feel good about your smile.
There is a patient-centered practice that focuses on helping you and your family reach your smile goals and more importantly there to help you maintain excellent oral health. Affordable braces are possible that come complete with high quality excellent orthodontic care.
If you have been putting off getting braces for you or your child because you are afraid of the costs, you do have options, and you should take advantage of those options. Expert orthodontic care at a cost that you are comfortable with is available.
Make an appointment today to get the orthodontic care that you or your family members need to boost your confidence, improve your oral health, and get the care that you deserve. You can afford braces, all you need to do is learn how. Make that appointment today.